Why Outpatient Matters
Posted on: Aug 15 2019
By: editor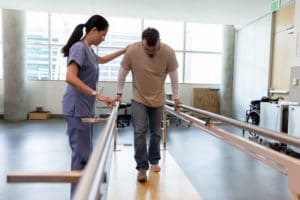 If the thought of undergoing orthopedic surgery is terrifying, then you aren't alone. Any surgery can be a little bit scary. One of the ways that we help our patients feel a little bit calmer about their orthopedic surgery is by offering it at our outpatient clinic. Unlike other facilities that only perform surgeries on an inpatient basis, we have chosen to do things a little bit differently, but why? Let's take a closer look and see.
We Do Surgeries Fast
Just because a surgeon takes a long time to do surgery doesn't mean that they are more precise. In fact, here at our office, we are known for giving patients excellent results while completing most operations in just an hour and a half or up to three hours. The benefit of us doing surgery quickly is that you are under anesthesia for less time, which means that you will be conscious a lot faster and won't need as much monitoring.
You Get to Recover at Home
Being away from home in an inpatient facility after surgery can be scary within itself. We like our patients to rest in the comforts of their own homes with the help of their families. As long as everything goes as planned, you should be able to go home about an hour after surgery and recover from your own bed. We have found that this makes patients a lot happier and comfortable.
We always give our patients detailed instructions on how to better recover when they are at home. However, if you have questions at any stage of the recovery process, make sure to reach out to us, and we will help you.
Having an outpatient facility is one of the ways that we cater to our surgical patients. If you are interested in learning more about surgery or recovery after surgery, contact our office today, and we can discuss it further.
Posted in: Orthopedics Care