Treatment options for chronic pain management
Posted on: Nov 15 2020
By: editor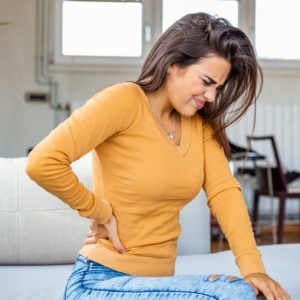 If you are one of the estimated 70 million Americans who suffer from chronic pain, then you know the impact it can have on your overall well-being, not to mention the financial impact it can make with loss of income and costly medical treatments. Read on to learn more about diagnosis and treatment options for chronic pain.
Causes
What's most frustrating to patients about their chronic pain is that the source of the pain isn't always clear, making it difficult to treat. Traumatic injuries, congenital conditions, cancer, fibromyalgia, arthritis, diabetic neuropathy, headache and depression are some of the known causes of chronic pain.
Treatments
Depending on the cause and the severity of the chronic pain, there are various pain-management treatment options that focus on relieving symptoms or treating underlying conditions. Over-the-counter medication such as nonsteroidal anti-inflammatory medications are first used to treat chronic pain. If that doesn't work, corticosteroids and prescription pain medications may be indicated.
Antidepressants may be prescribed to supplement prescription pain medications. The prescription pain meds often used are opioids such as codeine or oxycodone, which come with serious side effects, so doctors will try to use alternative pain-management treatments when possible.
Corticosteroids, Botox and sclerosing solutions are injections that are effective treatment options because they go directly to the source to block nerve signals and relieve pain and inflammation.
Some patients find relief from a small battery-operated device they wear, which provides electrical nerve stimulation to the nerves in the affected area. For patients who don't respond to less-invasive treatments, pain-relieving surgery may be indicated. This includes joint replacement, cartilage repair and denervation.
As no two patients are alike when it comes to their chronic pain, most patients will benefit from a tailored combination of treatments to help them with pain relief. If you are dealing with chronic pain and want to find long-lasting relief, call 562.219.7251 to be seen in our Cerritos office, or 714.200.1010 to be seen at our Fountain Valley location.
Posted in: Pain Management