Elbow Arthroscopy vs. Traditional Elbow Surgery
Posted on: Sep 15 2020
By: editor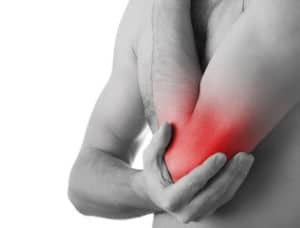 So, you've hurt your elbow and now you need surgery. Before you go under the knife, it's essential to know your options. At the Center for Advanced Orthopedics and Sports Medicine, we've seen better arthroscopy outcomes than traditional elbow surgery in many cases. Let's take a look at some of the facts about elbow arthroscopy
What is Arthroscopy?
Arthroscopy is a type of surgery that uses an arthroscope. An arthroscope is a thin, fiber-optic camera that helps us to give you a proper diagnosis. If we find damage or abnormalities during the arthroscopy, we can usually make repairs right then instead of scheduling a separate procedure.
Arthroscopy is considered even more desirable than traditional surgery since it offers smaller incisions, shorter recovery time, and less scarring. Most patients also return home the same day as their procedure and can get back to their regular routine in just a few weeks.
What Happens During The Elbow Arthroscopy Procedure?
The elbow arthroscopy procedure is performed by a surgeon who begins by making a small incision near the affected area of the elbow so they can insert the arthroscope. This device displays magnified images to a video monitor in real time that the surgeon can use to diagnose your problem. Your elbow is being examined for any signs of damage, tearing, or degeneration of ligaments, cartilage, and other structures inside.
If the surgeon does see any damage, it can likely be repaired right there with a few more small incisions. The surgeon can then replace damaged cartilage, join together torn ends, or remove loose tissues to realign joints. Once the damage has been repaired, we'll close up the sutures and dress the area.
What Are The Recovery And Results Of Elbow Arthroscopy Like?
It's important to follow all post-op instructions to ensure you're healing properly. Elevate your elbow and apply ice intermittently for 48 hours after surgery. You will likely have to put your arm in a splint for several days. We also recommend physical therapy to help with strength, flexibility, and range of motion.
Your recovery time varies on how much work needed to be done during your procedure, but most patients fully recover from elbow arthroscopy within several months.
Arthroscopy may not be the best course of treatment in all cases if you're wondering if it's right for you, schedule a consultation with us today. For our Cerritos office call, 562.219.7251 for Fountain Valley call, 714.200.1010.
Posted in: Wrist And Elbow