Minimally invasive techniques to relieve carpal tunnel syndrome
Posted on: Oct 15 2020
By: editor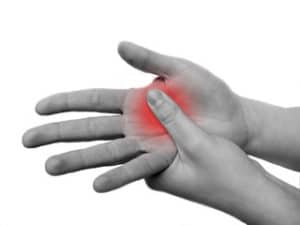 Carpal tunnel syndrome can be debilitating. It starts with a tingling or numbness in your hand and eventually leads to pain and weakness, causing you to drop objects. There are many ways to treat carpal tunnel syndrome. Here, we take a deeper look at the syndrome and what can be done to get you back to the activities you enjoy.
Carpal tunnel syndrome is when pressure is put on the median nerve, which runs from the forearm to the palm of the hand, causing a sensation such as tingling, numbness or pain in the wrist, hands and fingers. The pressure is caused by the thickening of the transverse carpal ligament, although the reasons for thickening are unclear.
Symptoms of carpal tunnel syndrome begin slowly and progressively worsen. The numbness and tingling in the thumb, index and middle fingers may come and go and then become constant. Pain in the wrist and palm and weakness in the hand are evidence that the condition has advanced.
Diagnosis involves a physical exam and tests such as electromyogram and X-rays. Conservative treatment such as medication to reduce inflammation and swelling, wrist splinting and behavior changes can be used for mild and moderate carpal tunnel syndrome.
Wrist athroscopy serves as a diagnostic tool and treatment option. This is a minimally invasive technique that can relieve pressure off the nerves, allowing them to heal and for normal function to return. During this procedure, several tiny incisions are made in the wrist, through which a thin tube called an athroscope is inserted. A camera in the athroscope gives images of the wrist's internal structure to the surgeon.
Depending on what the surgeon finds, special small surgical tools may be used to correct the condition. Scarred and inflamed tissue can be removed, torn ligaments and tendons and fractures can be repaired at this time.
After surgery, the wrist is bandaged and kept elevated for several days to reduce pain, swelling and promote healing. There is less bleeding and scarring and shorter recovery needed for patients who undergo a wrist athroscopy versus traditional surgery.
If you believe you're experiencing the symptoms of carpal tunnel syndrome, don't delay. Call 562.219.7251 to be seen in our Cerritos office, or 714.200.1010 to be seen at our Fountain Valley location.
Posted in: Hand