What Is PRP?
Posted on: Jan 15 2021
By: editor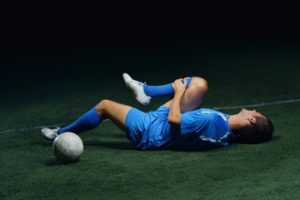 More and more, there are stories about injured sports stars getting platelet-rich plasma (PRP) injections. It may have you wondering what PRP is and if it can be used to help you find relief from your own injuries.
The Healing Powers of PRP
PRP can help to heal tissues, ligaments, muscles, and joints, using the body's own plasma. Plasma, which is found in the blood, contains water and proteins, and it enables white blood cells, red blood cells, and platelets to circulate throughout the body. The platelets are especially important for helping the body to heal; one of their functions is to cause blood clots, but they also contain proteins called "growth factors" that are vital in the healing process.
In the PRP procedure, the patient's own blood is taken and processed until only the platelets are left. These concentrated platelets are injected back into the patient at the site of injury or disease, stimulating the cells in the body that repair damage. Ultrasound imaging may be used to help guide the injection, to get the PRP in exactly the right spot.
What Are the Benefits of PRP?
PRP has been effective in patients with Achilles tendon injuries, tennis elbow, osteoarthritis, rotator cuff tears, and medial collateral ligament (MLC) knee injuries, among others. PRP has been shown to reduce pain and improve function, with the benefit that the need for opioids and other anti-inflammatory medication is reduced. There are also few side effects from this procedure, since the patient's own plasma is used. Other benefits are that this procedure is minimally invasive and nonsurgical, and only a local anesthetic is needed. The procedure can be performed in a physician's office. Typically, around three injections are needed, about a month apart. Patients usually start to feel relief a few days after the injection.
Researchers are just beginning to understand how PRP can help patients with orthopedic problems. The staff at the Center for Advanced Orthopedics and Sports Medicine is happy to discuss this cutting edge treatment with you! Call the office in Cerritos at (562) 219-7251 or in Fountain Valley at (714) 200-1010 to make an appointment today.
Posted in: Platelet-Rich-Plasma