Joint Replacement Surgery
in Fountain Valley & Cerritos, CA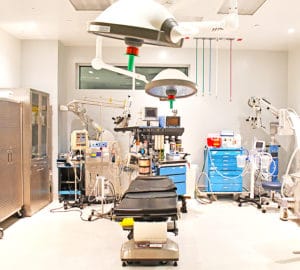 Because joints are in constant use, they often wear out over time due to overuse or aging. Joint reconstruction or replacement may be required to relieve the resulting pain and restore function. Most joints in the body, including the neck, shoulders, elbows, wrists, hands, hips, knees, ankles and feet, are synovial, permitting movement and articulation. When these joints suffer traumatic injury, or when the cartilage that normally protects them wears away, surgical repair or replacement may be necessary.
---
What Our Patients Have to Say
"Dr. Ramy Elias is an outstanding and progressive Dr. I had a total knee replacement the end of July. I was moving, walking and bending immediately. He was very thorough and efficient. I never felt like I was just a number. When I did the orientation class at the hospital and they explained how all the different Dr's did the procedures I was glad I had Dr. Elias" -Vicki D. 
Click here to view more of our Patient Testimonials!
---
Joint Reconstruction & Replacement Surgeries
Depending on the extent of the damage, there are several surgical options to repair or replace joints, varying in complexity, durability and recovery time.
Joint Replacement Surgery
Joint replacement is a complicated procedure, usually performed on the hip, shoulder, or knee. Prosthetic joints used in the process are made of plastic and/or metal and are designed to move the same way natural joints do. Joint replacements may be cemented or uncemented.
Cemented prostheses are often used in older patient whose bones are weaker and who are less active, while uncemented prostheses are used in younger, more active patients. The procedure with the uncemented device takes longer to heal because it requires growth of the patient's bone, but it results in greater mobility. In either case, the artificial joint typically lasts for 10 to 15 years, so the surgery may have to be repeated. In the case of younger patients, it may have to be repeated two or more times.
Arthroscopy
Arthroscopy is a minimally invasive procedure that is diagnostic as well as reparative. It is performed with a device called an arthroscope which enables the surgeon to magnify, as well as visualize, the site on a video monitor. The arthroscope is inserted through tiny incisions at the site through which the doctor can also make minor adjustments, such as trimming cartilage, removing bone spurs or releasing tight ligaments.
Osteotomy
Osteotomy is a procedure during which a section of bone is cut in order to realign the damaged joint. This procedure is typically performed on the knee or hip for younger patients who do not want to have joint replacement surgery yet.
Resurfacing Surgery
Most commonly performed on the hip, resurfacing is helpful to young patient and patients with medical conditions that make a hip replacement inadvisable. During resurfacing, only damaged cartilage is removed and a metal cap is placed over the ball portion of the hip. Although the surgery is less complex than hip replacement, resurfacing does not have as long a track record and so far it appears to be associated with a higher risk of complications.
Arthrodesis
Arthrodesis, commonly known as joint fusion, is a surgical procedure during which the surgeon uses various wires, pins, screws and plates to position the bones correctly until they fuse. This fusion will prevent painful movement. If there has been significant bone loss, a bone graft may be necessary. The bone to be grafted may be taken from another area of the patient's body, obtained from a donor bank, or may be made of synthetic material.
Small Joint Surgery
If joints in the hands or feet become so badly damaged that everyday activities are unmanageable, they may be replaced. In such cases, the goal is to restore enough mobility for the patient to resume performing simple tasks like using utensils or putting on shoes.
Joint reconstruction and replacement have provided great relief to patients suffering from chronic severe pain. By restoring movement as well, joint surgeries enable patients to lead more active, productive and comfortable lives.
---
Schedule a Consultation
To learn more about our Joint Replacement procedures, please call us at 714.200.1010 for our Fountain Valley office and 562.219.7251 for our Cerritos office.