What Can You Expect with Stem Cell Therapy?
Posted on: Dec 15 2020
By: editor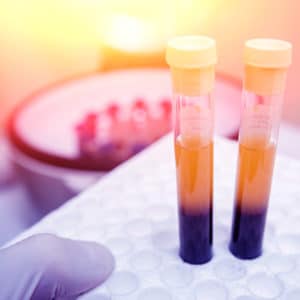 Stem cells, and all they can do, have been in the news a lot lately. So, what are they and how can stem cell therapy help with orthopedic issues?
Stem cells start out in the body as "blank slates." They can develop into many different kinds of cells in the body, such as brain, muscle, or blood cells. This is why researchers are so interested in stem cells – they not only may help us to understand how diseases develop, but they can also be used to create healthy cells to replace those that are damaged.
Therapy that uses stem cells can help to treat a range of conditions, from blood diseases to Parkinson's disease and even type 1 diabetes. In orthopedics, stem cells are used to help patients with bone and joint injuries or cartilage problems, and they can also help to speed up tissue healing. They can also help to relieve pain and joint diseases such as arthritis.
The Stem Cell Therapy Procedure
If your doctor has recommended stem cell therapy, you may be wondering what that entails.
The procedure will vary depending on what the therapy is needed for; however, here are a few things to keep in mind.
It is an outpatient procedure, and you will be able to go home soon after treatment. It may entail more than one visit. It is a good idea to bring someone with you so that they can drive you home.
If you smoke, you should stop as soon as possible, as smoking can slow down the body's ability to heal.
You should make plans to relax and take it easy for several days after the therapy. You will probably be ready to get back to your normal activities about a week after treatment.
Your doctor may recommend another kind of treatment along with stem cell therapy, or just stem cell therapy by itself.
Scientists are only beginning to discover what stem cells can do, but if you are suffering with orthopedic issues, stem cell therapy may be able to help! For an appointment to discuss this treatment, contact the Center for Advanced Orthopedics and Sports Medicine either in Cerritos at (562) 219-7251 or in Fountain Valley at (714) 200-1010.
Posted in: Stem Cell Therapy