When Can I Return to Normal Activities After My Hip Replacement Surgery?
Posted on: Feb 14 2020
By: editor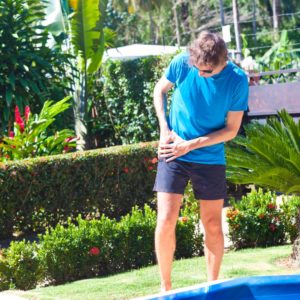 Hip replacement surgery can be a big deal. You may be wondering about how long the healing process takes and when you'll be able to get back to your regular routine. We're here to go over some common questions and answers patients have about their lives post-hip replacement.
How long will it take to fully recover from hip replacement surgery?
Every patient is different, but most patients will fully recover from hip replacement surgery within two to three months.
When am I allowed to return to daily activities after hip replacement?
Again, it's hard to say since it varies case by case, but most patients can return to regular, low-impact activities within three to six weeks after surgery.
How soon after hip replacement surgery am I allowed to drive again?
Every patient's recovery process is different. Your doctor will generally clear patients to drive after hip replacement surgery when reflexes and strength have returned to normal, and no longer take narcotic pain medications.
Am I allowed to run or exercise after a hip replacement?
It's not a good idea to do high-impact activities like running or jogging post-operation. These movements put additional stress on your hip and wear on the implant. Low-impact exercises like walking, swimming, and cycling are easier on the joints.
Can I play sports after a hip replacement?
Yes, most patients are still able to play or participate in sports like skiing and cycling after recovery. Again, it is preferred that you only partake in low-impact activities to decrease wear and tear. It's also important to take it easy starting out and don't overdo it.
Are there any long-term restrictions after having a hip replacement?
Fortunately, most patients feel they are able to resume normal activities after the initial recovery period has passed. That being said, it's still important that you try to avoid falls after surgery, high-impact exercises, and other movements or actions that could cause wear and tear on the implant.
If you have more questions about hip replacements or any other orthopedic procedures we offer, call our office today at 562.219.7251.
Posted in: Hip Replacement