What to Do Before Hip Replacement Surgery
Posted on: May 15 2020
By: editor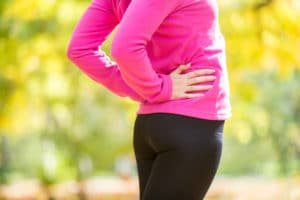 Hip replacement surgery can be a life-changing procedure– in more ways than one! With a little planning and foresight, your surgery recovery can go much more smoothly if you follow these suggestions.
Do your best to shed some pounds
If you're overweight, you may want to lose some weight before your procedure. This obviously is easier said than done and should be done under the direction of your doctor. However, dropping some weight decreases the risk of post-surgical complications and is better for your joints and health overall.
Quit smoking
Smoking is bad for your health in general but especially if you're getting surgery. Nicotine use affects your blood flow and can even slow down your recovery and increase complications. Consult with a doctor or medical professional on ways to quit if you need help.
Arrange a driver
Obviously, you'll need a ride home after your surgery but keep in mind that you won't be able to drive for the first few weeks following surgery. The exact amount of time will vary depending on how long you need to be taking pain medication and when your reflexes and strength will return. Make sure you have a friend or family member that can drive you around until it's safe to do so on your own.
Get your bedroom ready
Adjust your bed height to make it easier to get in and out of bed, post-op. Get your bedside table all situated with your recovery necessities so they're close by. Some of these items include pain medication, water, tissues, TV remote, phone charger, books, etc. You may even want to consider making sleeping arrangements on the first floor if you normally sleep upstairs, to avoid unnecessary issues.
Prep your home
Install grab bars and railings in your bathroom to help prevent falls. Make sure your stair railings are in place and consider getting a shower chair and lifting the toilet seat. Remove tripping hazards like electrical cords, loose rugs, and other items that may be on the floor.
Stock up
Make sure your kitchen is well-stocked with food that's easy to grab during recovery. This can mean canned and frozen foods, pre-made meals, and more. If possible, it's best to eat fresh foods so try to have a friend or family member restock perishable items if you still can't get out on your own yet.
If you have questions about hip replacement surgery, give our office a call at 562.219.7251. We'd love to help you out!
Posted in: Hip Replacement