Tips to Age Gracefully and Avoid Hip Issues
Posted on: Aug 15 2020
By: editor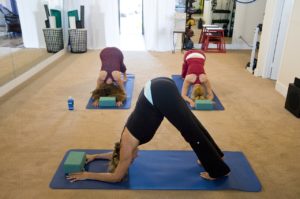 An estimated 250,000 people aged 65 and older are hospitalized for hip fractures every year. Hip injuries can mean the loss of independence and self-sufficiency for many seniors so it's important to do as much as you can to prevent these injuries as you get older. Here are 5 tips to keep in mind to hopefully help you avoid any hip issues in the future.
Sleep with a cushion
If you're a side sleeper, listen up. Sleeping on your side likely puts your hips in an awkward, twisted position, that's not ideal for healthy hips. If you have noticed some pains or soreness waking up in the morning, try putting a pillow between your knees or a pillow under the bottom knee to avoid this twisted position.
Work on your posture
Just like your posture is important for your back, shoulders, and neck, your hips are also included. In fact, your hips might even be the one that's causing you to slouch. One simple test is to try to sit up straight for a meal without leaning or needing a backrest. If that feels difficult or uncomfortable, your hips might be the issue.
Try not to cross your legs
Another way to improve your posture and have healthier hips is by trying not to cross your legs. Crossing your legs puts your hips in a twisted position that can lead to tingling, irritation, numbness, and in some cases, pain. Do your best to keep both feet flat on the floor with your hips in line.
Switch out your shoes
If you're a walker, runner, jogger, or just exercise regularly, make sure you are getting new shoes regularly. Look for shoes that offer a lot of support in your heel, arch, and toe box to keep your hips in alignment.
Practice yoga
Yoga has so many incredible health benefits including improving flexibility, strength, and balance. Make sure not to push yourself too much and stick to your own flexibility range. Remember that stretches, in general, should feel like a gentle pull and not painful.
We hope these tips help keep your hips healthy and happy. If you have any questions about hip issues, call the Center for Advanced Orthopedics and Sports Medicine. Call our Cerritos location at 562.219.7251 and Fountain Valley at 714.200.1010.
Posted in: Hip Replacement