The Benefits of Cash Pricing
Posted on: May 15 2019
By: editor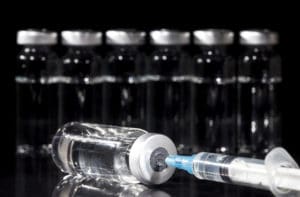 In a country that's full of so many opportunities, it's surprising that we still have some of the most expensive healthcare in the world. Even with the Affordable Care Act, a lot of families have a hard time coming up with the money to pay for their family's medical needs. To help meet the needs of patients and to make practicing medicine still something feasible for doctors, a lot of doctors have started to take matters into their hands with cash pricing systems.
What Are Cash Pricing Systems?
Cash pricing systems are when doctors take out insurance companies from the equation and offer cash prices for services. While it can seem unfeasible for a lot of patients to pay in cash, this term means that you will pay for the fee upfront, but you can pay with cash, credit card, debit card, or check (just not insurance).
What are the benefits?
When you hear that a patient doesn't have insurance, you may be scared just thinking about how many medical bills they will have to pay — however, there are a lot of benefits for a patient when they use this cash-only system.
More one on one time with a physician:
When doctors don't have to worry about dealing with insurance companies all day long, they can spend their time focused on you and giving you more attention. When you work with a cash-only doctor, you will notice that they have more time to answer your questions, give you a diagnosis, and spend time ensuring that all of your medical needs are met.
Price Transparency
Have you ever looked at a medical bill and thought, "what on earth is any of this going towards?" Well, when you have a cash payout, everything is written out for you. For instance, those latex gloves that your doctor had to wear? Those will be listed. Everything is laid out for you so that you know precisely what everything costs.
Better Service
Doctors oftentimes have to treat a patient in a way that insurance companies would see fit. For instance, if they don't' think an insurance company would pay for a certain kind of test based on the diagnosis, then they may not order it. But, when they aren't restricted by insurance companies, they can do whatever they see fit.
What We Do for You
Here at our office, we specialize in giving our patients a bundled pricing system so that you can afford surgery without getting bills from just about every doctor involved. For instance, typically, you will get bills from your surgeon, the hospital, and the anesthesiologist. However, we can deliver patients with pricing that includes all aspects of the surgery at one low price. While a hospital may charge you $80,000 for one procedure, we can charge you $20,000 for the same procedure.
Do you want to learn more about our cash pricing? If so, contact us today!
Posted in: Pricing For All Services