How Steroid Injections Can Save You
Posted on: Jun 15 2019
By: editor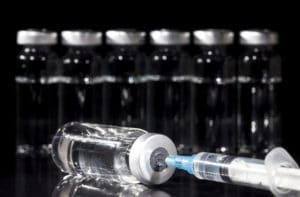 Steroid injections can be used for a variety of different things. For instance, if you have ever had a lung infection, then you may have received a steroid to help get rid of the inflammation. Similarly, here at our office, we use steroid injection to help some of our patients find temporary relief from their orthopedic concerns. But why?
They Mask the Problem
We aren't here to claim that steroids will cure your orthopedic condition and make you suddenly live life normally again, but we are here to say that steroid injections will help you mask the problem until you can get surgery. When we inject steroid shots directly into your joints, you will experience less pain and inflammation, both of which can help you feel like a brand new person all over again.
They Buy You Time
Getting knee, ankle, elbow, or any other type of orthopedic surgery isn't easy, and it takes a lot of time to rehabilitate afterward. If right now isn't the best time in your life to take a few weeks off of work to recover from surgery, then we may recommend steroid shots until your schedule frees up. We always tell our clients that steroid shots are a great way to buy you time until you can afford to get surgery.
Better to Get Around Retirement
If you play a  sport and have an orthopedic injury, you don't want to risk your entire career by getting surgery. If you are close to retiring from the sport anyways, then steroid injections may be able to get you through your last couple of games and into retirement so that you can do surgery then.
Steroid injections are a fast and effective way at temporarily relieving pain, irritation, and swelling in the joints. Although they aren't a permanent fix, they can buy you time until you're ready and able to have surgery.
To learn more, contact our office.
Posted in: Orthopedics Care, Pain Management