How Exercise Can Help Chronic Pain
Posted on: Jan 15 2020
By: editor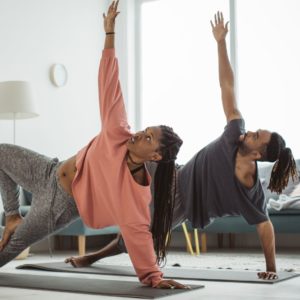 Coming off of the holidays and entering a new year (and this time new decade!) brings health and fitness back to the forefront of many people's minds. Many resolutions are made regarding a change in diet or beginning an exercise plan and while those are noble goals, they can sometimes feel out-of-reach for those who suffer from chronic pain.
It may be tempting not to move much at all if you experience chronic pain, but that may actually make it worse and put you more at risk long term. Research has shown that regular exercise can decrease pain long term because it helps to improve flexibility, strength, and muscle tone. Exercise also produces endorphins also known as your body's natural painkillers.
Start small with your exercises. Take lots of breaks and rests and don't push yourself too hard at first before you build up your stamina. Try lower-impact exercises instead of high-intensity ones. There are some exercises that will be much easier to do such as swimming, walking, yoga, biking, and rowing. Depending on the cause of your chronic pain and what areas it impacts, other exercises may also help you too. Another added bonus to incorporating exercise into your life is that it should help you sleep better too.
If you know that exercising will be extremely painful, it's also okay to take anti-inflammatory over-the-counter medications before you begin your workout and may help you "get ahead" of the pain. Stretching may also help you, not only in your workouts but in general with managing pain. Stretching helps to loosen stiff muscles and increase flexibility. Those who stretch often have a better range of motion and these actions help to alleviate muscle aches.
When in doubt, you can always meet with a doctor to discuss possible exercise plans that are right for you. We'd be happy to chat about exercise plans and even treatment plans if you feel like you're not able to manage your chronic pain on your own. We offer injections, electrical stimulation, medications, and other options to give you the best care possible.
To schedule a consultation call  562.219.7251 today to speak with one of our doctors about your chronic pain.
Posted in: Pain Management