How Does Stem Cell Therapy Work?
Posted on: Nov 15 2019
By: editor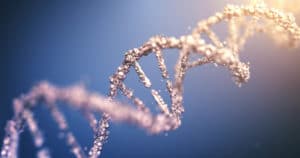 When you hear the words "stem cell therapy" what comes to mind? A lot of people think it sounds like something out of a science fiction novel, but stem cell therapy is actually a very real treatment and something that has been around for decades now. If you're curious about stem cell therapy and how it can help you, keep reading.
What are stem cells?
Stem cells are the cells from which all other cells are made from in your body. Under the right conditions, whether that's in your own body or in a laboratory, these cells are divided to form more cells known as daughter cells.
From here, the daughter cells can either become new stem cells or specialized cells with specific functions for the body. This is what makes stem cells special, the way they can be used for different types of regeneration or specialization.
How are stem cells used?
Stem cells can be used in a variety of ways. Here at the Center for Advanced Orthopedics and Sports Medicine, we use them for numerous orthopedic conditions. Stem cell therapy uses amnion allografts (tissue grafts) to add natural growth factors to treat site-specific parts of the anatomy. This process helps to reduce inflammation, minimize scar tissue formation and encourages healing. One of the most exciting parts of stem cell therapy is the growth factors. These growth factors help your body heal in the desired areas with damaged tissue. This is how we treat orthopedic conditions such as knee or joint pain.
Where do stem cells come from?
The stem cells we use are donated by healthy consenting mothers undergoing scheduled Cesarean sections during normal, healthy childbirth. This amniotic membrane tissue undergoes testing for infectious diseases, similar to blood donations to ensure it's clean and safe. This amniotic membrane then undergoes a proven, exclusive process to thoroughly cleanse and preserve the tissue.
Stem cell therapy is an exciting and groundbreaking treatment that has the potential to change lives. If you are interested in learning more about this treatment, schedule a consultation with one of our specialists today by calling 562.219.7251.
Posted in: Stem Cell Therapy