Benefits Of Platelet-Rich-Plasma Injections
Posted on: Oct 15 2019
By: editor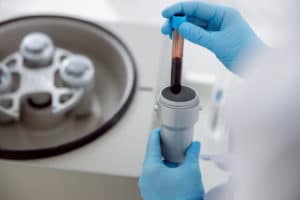 Platelet-rich-plasma (PRP) injections have been gaining popularity over the past few years. PRP injections use parts of your body's own blood to promote healing. These platelets, which are usually associated with coagulation (clotting) have been found to help mend and strengthen damaged tissues and promoting growth. Normally, during the healing process, the body uses platelets to repair injuries and promote tissue growth. By supplementing platelet content, the healing process is accelerated and can be then used to target certain areas.
What areas can be treated with PRP?
Platelet-rich-plasma injections can be used to treat a variety of orthopedic conditions such as:
Arthritis
Tendonitis
Bursitis
Joint pain
Ligament sprains or tears
Nerve inflammation
Postsurgical healing from tendon or ligament repair
PRP injections can also be used to promote healing after non-orthopedic procedures and cosmetic purposes.
What are the benefits of PRP?
PRP has a variety of benefits. One of the biggest benefits is that the platelet-rich plasma used is autologous meaning it comes directly from the patient. This means there is no risk of cross-reactivity, immune reaction, or disease transmission because it came from your own body. PRP is also minimally invasive as opposed to surgery and facilitates healing.
What happens during a PRP procedure?
The PRP-injection procedure involves ultrasound imaging and a small amount of blood being withdrawn from the patient. The blood is then processed in a centrifuge to separate the components and concentrate the platelets. Once concentrated, the platelets are loaded, along with some of the patient's whole blood, into a sterile syringe, then injected into the patient.
This procedure is performed in the office under a local anesthetic. Typically patients experience little or no discomfort from the injection, but the injection site may be inflamed and sore for a couple of days.
How many sessions are needed?
To achieve optimal results, most patients need one to three PRP injections. These injections must be done 4 to 6 weeks apart. Sometimes a fourth injection is necessary. By the fifth day after an injection session, the patient will feel a significant reduction in pain and can begin physical therapy.
If you're interested in PRP injections for one of your orthopedic conditions, give us a call to schedule an appointment today 562.219.7251.
Posted in: Platelet-Rich-Plasma