At-home Exercises for Knee Arthritis
Posted on: Apr 15 2020
By: editor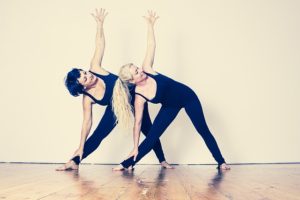 One of the most common causes of knee pain is osteoarthritis. It may seem counterintuitive but exercising can actually help to lessen and even alleviate arthritic knee pain caused by stiffness and swelling. If you find yourself spending more time at home and you're wondering what you can do for your knee pain, fear not we have the answers.
There are various reasons to exercise if you have knee arthritis:
Exercise helps the joint maintain a full range of motion
Exercise strengthens the muscles that support the joint
Strong muscles help the joint absorb shock
But don't worry, exercise doesn't have to be difficult to be beneficial. In fact, we are focused on low-impact, gentle exercises to help your knee arthritis. These types of exercises help to minimize the stress on your joints while still promoting flexibility and strength.
Exercising at home
Some of the best knee exercises you can do for knee pain are ones you can do in your own home or even during a break at work. They don't require any special equipment, and they're easy, effective, and convenient to do. It's best to start doing them slowly and gradually increase the number of repetitions you do until your knees get stronger.
Here are some exercises we'd recommend:
Leg raises
Hamstring stretches
Half-squats
One-leg dips
Leg stretches
Knee extensions
Knee flexions
Heel and calf raises
You can find videos and instructions online about how to do those exercises wherever you feel comfortable. Other low-impact exercises we'd recommend include walking, swimming, cycling, and yoga. The key is to take it easy and don't push yourself too hard.
After you finish working out, make sure to do a few gentle stretching exercises to help prevent your muscles from tightening up. Try to exercise your knees every other day to give sore muscles a rest. We also recommend investing in a comfortable pair of shoes for working out. Also, if your joints already feel sore before working out consider applying heat before exercising to prevent more stiffness.
If you have questions about knee pain or exercising with knee pain, give us a call. We'd love to discuss treatment and exercise options with you
Posted in: Knee Surgery