3 Things PRP Can Be Used For
Posted on: Dec 15 2019
By: editor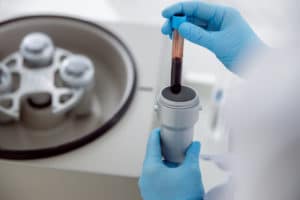 When you hear the acronym "PRP," you may not know what to think about it. Luckily, that's what we are here for. PRP or platelet rich plasma is a regenerative treatment that is used to help people with a variety of different issues including some cosmetic and some not so cosmetic. By extracting the platelet rich plasma (which is high in critical proteins) from your blood and then injecting it into certain parts of your body, it can help with stem cell growth which can repair a lot of damaged cells. Let's take a closer look at three things that PRP is used for.
PRP for Sports Medicine
Here at our office, we use PRP for regenerative sports medicine purposes. By injecting PRP into the soft tissue in your injured ligaments and joints, it can help to speed up the healing process and get you going on a faster road towards recovery. For instance, if you have an injured knee, we may recommend PRP injections to help it heal fully either with or without surgery. The results that we have seen from PRP really are tremendous and we can talk to you more about them during your initial consultation.
PRP for Cosmetic Purposes
Although we don't perform cosmetic procedures here at our office, PPR is really popular in the cosmetic industry for its ability to help patients get more youthful looking skin. Specifically, when patients combine PRP with microneedling, they can help encourage the growth of collagen while getting rid of fine lines and wrinkles in the process.
PRP for Hair Loss
Another thing that we don't do here at our office, but that is gaining more and more popularity, is PRP for hair growth. When patients lose their hair, doctors can inject their PRP into the hair follicle which helps strengthen it and encourages the growth of thicker, stronger hair.
As you can see, PRP can do wonders in all aspects of your life. If you want to learn more about how we can use PRP to help you speed up your orthopedic injury, contact us at our office today!
Posted in: Platelet-Rich-Plasma