3 Summer Exercises that Are Easy on Your Joints
Posted on: Jul 15 2019
By: editor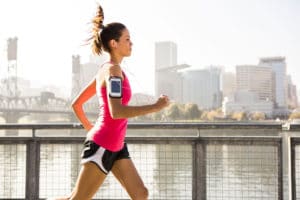 Summertime is all about going outside and being active. And although it's fun to go on hikes and try new adventures, some summer activities aren't exactly good on your joints, so what can you do to get outside and enjoy the weather without having achy joints after? Let's take a closer look.
Swimming
Swimming isn't just an excellent sport for your lungs, but it's also great on your joints. Because it's considered to be a low to zero impact sport, it's an ideal exercise for all sorts of joint problems. Plus, it will help you strengthen the muscles around your joints, which will give you more comfort and stability.
Walking
Walking is another great summertime exercise for your joints. Whether you like to walk around a park or if you like to walk around your neighborhood, getting outside and enjoying the beautiful weather is reason enough to start walking, but walking is also a low impact activity that shouldn't have any negative impact on your joints. If you notice that your joints hurt more when you walk up hills, then try to avoid them.
Cycling
You don't have to turn into competitive cycler to enjoy cycling. Cycling is one of those activities that's good for strengthening the muscles around your knees and your ankles to help protect them from joint issues. Plus, it's also perfect for your heart; make sure that when you buy a new bike that it fits well and is the right size otherwise, it could cause an injury.
Whatever summer activity you decide to participate in, make sure that you listen to your body. If you are experiencing a lot of new pain or discomfort, then stop what you're doing and take a break. Although a little discomfort may be normal, you don't' want to push yourself too much.
If you want to learn a little bit more about your joint health, contact our office today!
Posted in: Joint Replacement, Orthopedics Care